This is Valentin Dikul (b. 1948), Russian circus weightlifter.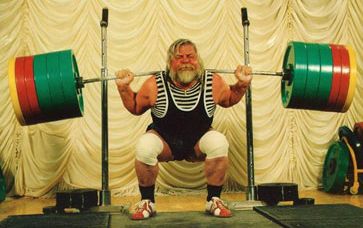 When he was 14, safety equipment gave way and he fell 13 meters down on the arena, breaking his spine. Dikul was doomed for a cheerless life in a wheelchair.

At least that was what the doctors said.
Valentin Dikul did not give up. Suffering tremendous pain in his spine, he started lifting light objects to work out muscles he still had control of. While proceeding on to light dumbbells, he got an idea of imitating movement in the body parts he had no longer controlling due to damaged vertebra nerves.
He tied ropes to his legs and moved them as if they were operational.
Dikul continued his 5 hour workout plan each day, no matter what, for 5 years.
Exhausted from constant pain and exercise, he was finally rewarded.
Dikul felt a pin stabbed into his paralyzed leg. That meant the damaged nerves in his back started to regrow. Two weeks later, he could walk on crutches.

After complete recovery, Valentin continued his circus career in a new role: weightlifter. The shows were spectacular, and culminated in lifting some extremely heavy objects like cars.


No one could believe this man was sentenced to paralysis only a few years back.
That were the first streaks to his image.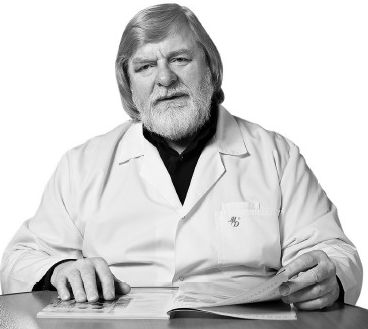 Today, Valentin Dikul is a trade mark. He opened several rehab centers all over the world, and frequents them to inspire the attendants. Having a leaving example of what miracles devoted hard-work can offer, many disabled people find strength to stand up and fight. Literally.