When I look at this woman, I doubt if she is human.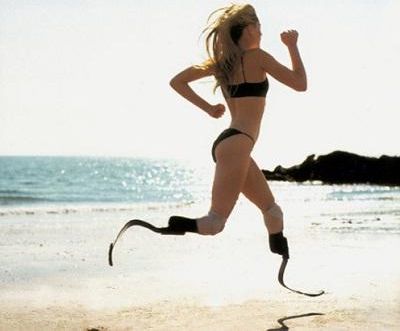 Please meet actress, model and track and field athlete Aimee Mullins (b. 1976).

She was born missing fibula bones, and became a below-knee amputee at an early age. However, that dind't prevent her from acting, modeling (and not for perverts!) and even becoming the first double amputee to compete against able-bodied rivals in track and field. She is also both a role model for other amputees and a vocal activist helping bring new possibilities for amputees.
Her prosthetics helps her get default and beyond.