In our ongoing segment about celebrities missing finger, I introduce you Vince Vaughn (1970-) and what he calls – his penis thumb: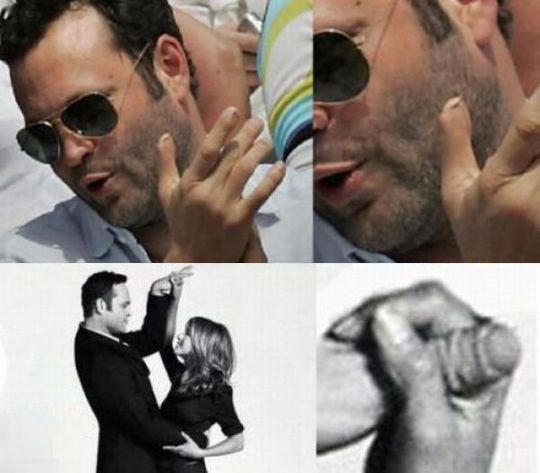 Some say this joke shows he doesn't care about his disability, but as a person with similar defect I can assure you – he does. And he wants to get default.
The reason that left him with a toenailed penis instead of thumb is quite common – he lost it in a car crash. That once again confirms that lost fingers and limbs is a frequent occurrence even in developed countries.