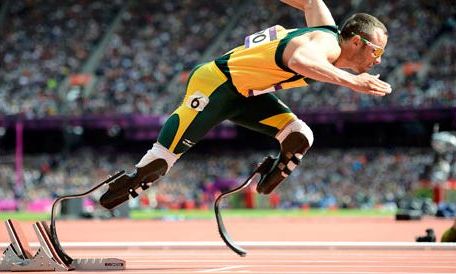 Oscar Leonard Carl Pistorius (b. 1986)

London paraolympic games silver medalist.
My mother used to tell us in the mornings, 'Carl put on your shoes, Oscar you put on your prosthetic legs …So I grew up not really thinking I had a disability. I grew up thinking I had different shoes.