While watching A Walk to Remember, I kept asking the same question: who is this ugly actress?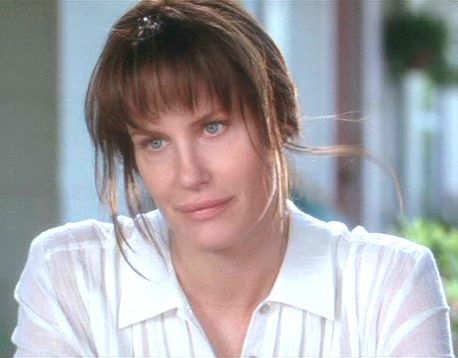 She turned out to be Daryl Hannah (b. 1960).

And it suddenly hit me! I kept asking the same question – why this ugly woman is an actress – while watching her most famous performance in Wall Street. Don't get me wrong, I don't have anything against unattractive people. But in Wall Street, Daryl Hannah's character supposed to be a trophy wife. Trophy women are meant to be attractive, that's why successful men want to own them. Judging by many famous Hollywood erotic dramas of early 1990's, there was no shortage of non-horsefaced actresses. My guess is that there was some behind the scenes action for Daryl Hannah to be cast alongside such handsome actors as Charlie Sheen and Michael Douglas.
Another Hannah's famous performance is the role of one-eyed hitman in Kill Bill, Vols. 1 & 2. Well, Quentin Tarantino's fetishism started from bare feet Uma Thurman in Pulp Fiction, which evolved into 10 minutes of screen time devoted solely to Thurman's ugly long toes in Kill Bill and culminated with below-knee amputee in Planet Terror. Tarantino's next movie might as well be a direct-to-video footfetish porn. He also likes to show finger amputation in his movies, which might give a clue for Daryl Hannah's casting for Kill Bill.
She misses a digit on her right hand index finger.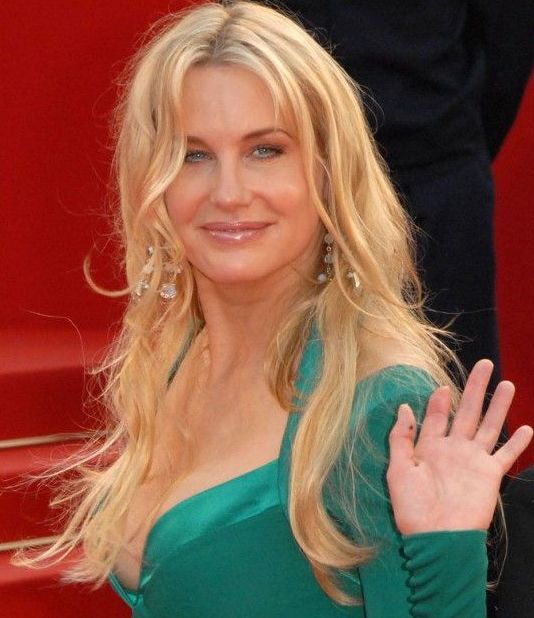 The story says the finger was cut off by a water well pulley at her grandmother's house. That was in the early 1960's, when Daryl was only three, and the doctors back then could not perform finger restoration microsurgery. They probably just put stitches, which prevented the girl's finger from growing back.