Matthew Perry is Chandler, from Friends.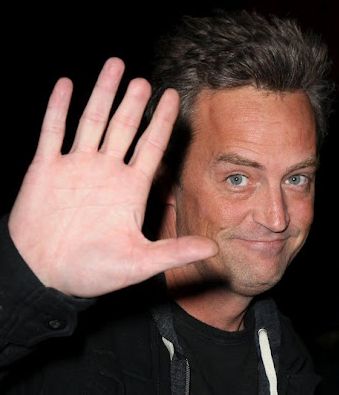 He got a tip of middle finger on his right hand smashed off by a shutting door in nursery school. At least, that is the official version.
The accident failed to teach him to care more about his life and safety. Matthew Perry is an experienced drug abuser and a rehab regular, at least for treatment of Vicodin addiction.
Can't say much more about him, since believe it or not, I never watched a single Friends episode from start to finish, even though most girlfriends were big fans on the soap opera. Guess that was one of the points that eventually made them exgirlfriends.