Vet Dubai. No 1 veterinary clinic best vet hospital Dubai
modernvet.com
.
After the surgery, they moved me to a common hospital room. "Common" meant 8 other patients shared it. The patients were male, heavy snoring included. Anyway, I was too exhausted to bother and felt asleep almost immediately, refusing painkillers and sedatives once again.



The next day my insurance company finally managed to get me a separate room my plan provided, and I moved in. Things started to settle.
During the visiting hours in the evening, my fiancé came in. I was still shocked by what have happened, but seeing her was a still a relief. She brought me some treats – you know, chocolate, fruit, the usual stuff. It was getting late, so I ushered her home.
I had to get my mind set on something else, so I tried to read, but couldn't. Instead, I connected to the Internet from my cellphone and try find answer to the question that bothered me most.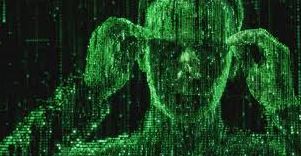 Will the finger nail regrow?
During the daily change of bandage, the nurse was not very sympathetic and almost tore away the blood-cemented roller, which glued to my open wound. With all the power I had left not to go off at her – she wasn't to blame for my amputation – I gently asked her to soak the bandage in water. She ended up pouring hydroxide over the bandages, which melted the dry blood. Then I saw my poor (not before, but now for sure)
little thumb. Can I get at least my nail back?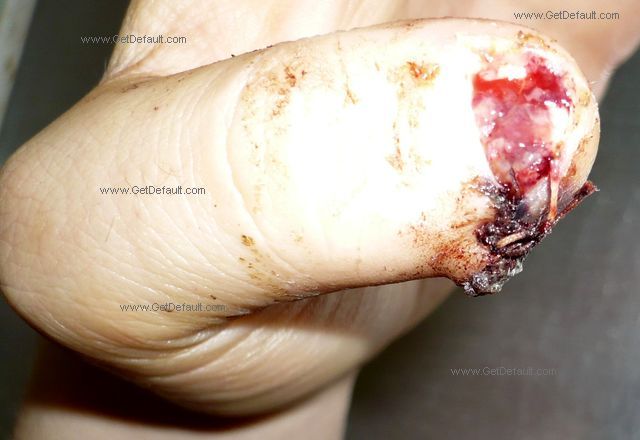 The doctors in the hospital couldn't tell for sure, but most of them agreed they see no matrix.
Before that, matrix was a mathematical term for me. And oh yes, the movie.
It turned out the matrix is the special tissue from which the nails grow. And it appeared to be blown off in my case.
That was a tragedy to me. I would surgically shape my cut finger to look like a normal, but without a nail it will look terrible. I had a bunch of builders in my neighbourhood, who had several fingers and finger sips cut off by a circular saw, and those stubs looked awful. Human have nails by default.