Another movie featuring amputation and rather remarkable regeneration with the use of nano-machines.
There have been news on University of Tokyo scientist Hiromitsu (Hiro) Nakauchi is working on growing human organs in pigs.

There has been numerous articles in yellow press recently about scientist trying to force human teeth regrow, like those of a crocodile.
I just watched one of the most bizarre movies of the recent past – Universal Soldier 4.
I had an accident while washing a thin glass French coffee press, which broke right in my fingers while I was apply dish-soap to it.
I've always said that mice and rats are every non-default person best friends.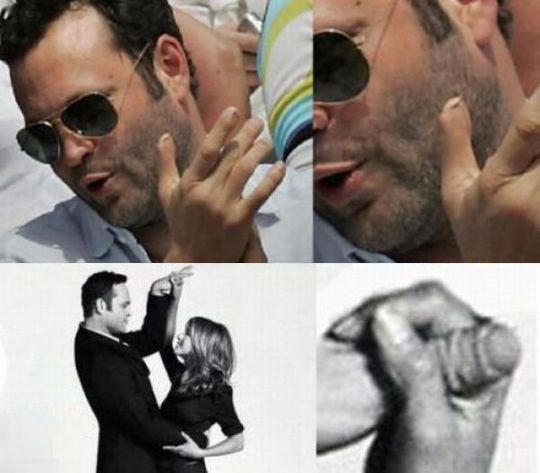 In our ongoing segment about celebrities missing finger, I introduce you Vince Vaughn (1970-) and what he calls – his penis thumb:
I come from generation who never jerked off to Angelina Jolie.
There is a buzz in the scientific world about new dextran hydrogel being able to heal sever burns with little or no scarring at all. Hopefully, this will eventually let at least fire victims get default!